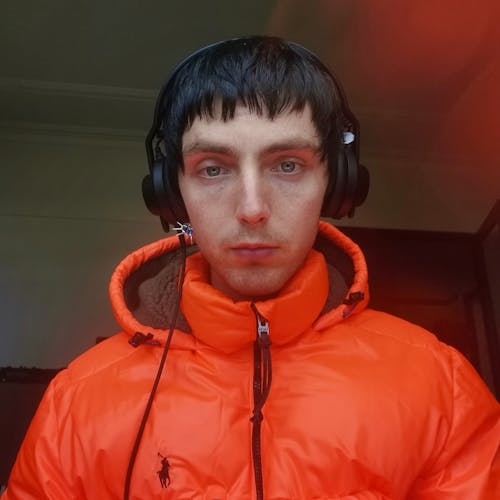 CHEMICAL WASTE
DJ GHOST in the Bleak Narrative mix this week and y'all know what that means - hard & fast as fuck (just the way we want it)!

//about the mix
"I was really excited to finally release something with Bleak Narrative so I went all out for this mix. Recently I've been present in more live entertainment spaces as opposed to rave settings, although the spaces are mostly open in terms of what genres are being played, have a diversity of artists, and aren't too strict. I think I wanted to warm up with something that sounded crisp and euphoric. I recently listened to NKISI's new mix on her monthly slot with NTS Radio and it always inspires me to be as creative and versatile as in what I like to listen to or play, so I tried to alchemise similar energy into this mix.
The first half of the mix is a combination of new kinda electronic-influenced clubby vibes with some OG electronic-influenced hardcore. I thought I'd throw in some classics from the old BONZAI RECORDS and Thunderdome to flex some knowledge of dancefloor history but then the tone moves into something more immersive, dark, and intense. Speedcore is something I've been wanting to mix for a very long time. I haven't really been in a setting to listen to very fast genres in a long time so I thought I'd add my edge in the last half of the mix for all the headZ."

//about the artist
DJ GHOST is a Naarm (Melbourne) based industrial techno/industrial hardcore DJ, soundscape design artist, and music journalist. He brings with him this euphoric electronic-influenced hardcore mix to Bleak Narrative.
Guided by a rising BPM, you can expect his track selection to be loaded with lightning-speed kicks, euphoric electronic blends, and suspending contrasts of hard and ethereal sound.
DJ GHOST's sound is uncompromising, in-your-face, and brutal. His medium focuses on removal through gentrification, experience in the public housing system, and as an LGBTQIA+ person.