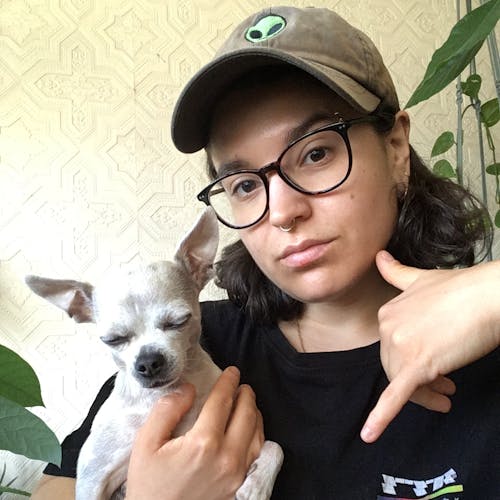 PUSSY PARADISE
Bleak Narrative is proud to serve you a fresh ghettotech mix by Budapest DJ and artist fr33skid!

//about the mix
"Let's get some cardio! This mix is a fair imprint of my current favorites: it's full of babes, trap, and blood-pumpin' booty-shakin' ghettotech."

//about the artist
Meet fr33skid, the creator of the 'Nem alszom' brand, and an artist of 'Kultúrmaszti', a feminist queer art collective of Budapest. She started djing in 2018 and joined the Budapest-based queer feminist collective, Persephone this year (2022)! She is an actual powerplant of renewable funergy. Her selections are swirling: classic ghettotech mixed with rap and vocals, wrapped around with some breakbeat, juke, jungle & bootybass tracks, and occasionally some funny donks pop up.