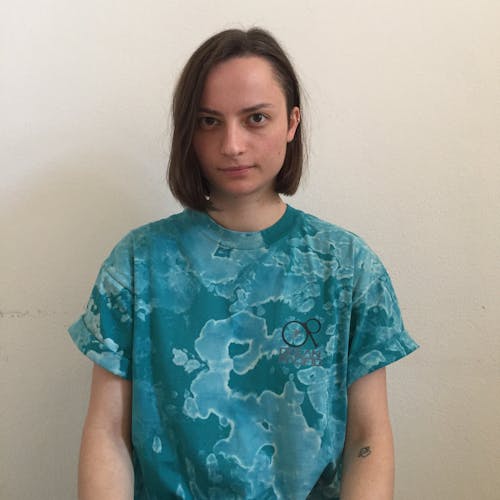 Summer Hits of '94
//about the mix
"I can't wait for the real outdoor rave weather! While preparing for this mix I imagined the best environment for the state of trance: the deepest, greenest corners of the forest. My style went through a long transformation and these tracks take me on a similar journey: from nature traveling to outer space. Nowadays I'm most in my element when I'm mixing trance-inflected techno and breaks, muddy electro, and ghettotech with heavy bass and playful percussive sounds. So you can expect some high-speed bangers with happy vibes and trippy melodies."

//about the artist
Kali joined the Budapest-based queer feminist collective, Persephone a bit before covid turned our whole world upside down, but she's been active in the queer nightlife in Budapest since 2013 when she first started to organize events.
Besides being part of the organization of Persephone and OMOH, together with local artist and her great friend, LAU, they occasionally host DJ workshops to make sure FLINTA* people get access to learn more about electronic music and djing - in a supportive environment.
Her mission has always been to form connections and create a stronger queer community in Hungary, where all can feel safer, connect through music, exchange thoughts and share knowledge.